Public Private Partnerships – Private Party Perspective
Mr. Walter Chan, Chairman of the Institution of Public Private Partnerships
Governments around the world now implement the public-private partnerships (PPP) option to help meet infrastructure and basic service needs. By bundling construction and service delivery, PPP offer the possibility of improved accountability, greater innovation, and long-term efficiencies.
This webinar will give an introduction of the PPP in a private party perspective for providing a design, build, finance, operation and maintenance of the project. It is designed to give an overview of the PPP and will talk about the financing of PPP projects. The financing will explain the differences between sovereign, corporate and PPP financing and introduce typical financing instruments including loans, stocks, bonds and leasing. All interested parties are welcome to join this free of charge IPPP webinar. More information on IPPP is available at website
www.ippp.org.hk
Friday, 27 November 2020
12:30 pm to 13:30 pm (Hong Kong time)
Presentation will be conducted in English
Online via ZOOM
Please reserve your reservation by returning the Registration Form to ippp@tpmahk.com.
Admission to Webinar is free of charge and on first-come-first-serve basis
Speaker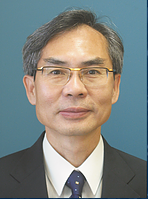 Mr. Walter Chan is the Chairman of the Institution of Public Private Partnerships in Hong Kong advocating to create a platform for our members to maximize the PPP opportunities overseas and China.
Walter is Managing Director of TPMA Consulting and is in charge of strategic business planning across HK, China, Australia and SE Asia. His role has specific focus on pursuits in Public Private Partnerships projects in China and overseas and, merging and acquisitions of engineering consultants in Australia and Singapore. More information on TPMA Consulting is available at website
www.tpmaconsulting.com