Industry 4.0 – BIM and Digital Twin for PPP Projects
Professor Jack Cheng, The Hong Kong University of Science and Technology, Council Member of IPPP
Synopsis:
Building information modeling (BIM) technology has been increasingly adopted in the architecture, engineering, construction and operations (AECO) industry all over the world. Several countries and regions have even mandated the application of BIM technology in public projects. BIM is a disruptive digital technology that supports visualization, planning, simulation, collaboration, monitoring, and management of building and civil infrastructure projects across different lifecycle stages. Integrating BIM with Internet of Things (IoT), the digital twin technology further offers opportunities to achieve asset and facility management in a smarter and more responsive manner. Therefore, both BIM and digital twin technologies have much potential for public-private partnership (PPP) projects, in which multi-party collaboration and rigorous project management are necessary over the full lifecycle. This seminar will discuss the adoption of BIM and digital for PPP projects, and cover the following topics in particular:
Recent adoptions of BIM and digital twin
Potential and key concepts for application of BIM and digital twin for PPP projects
Examples of BIM and digital twin in PPP projects
All interested parties are welcome to join this free of charge IPPP Webinar. More information on IPPP is available at website
www.ippp.org.hk
Thursday, 23 September 2021
12:30 pm to 1:30 pm (Hong Kong Time)
Presentation will be conducted in English
Online via ZOOM
Please reserve your reservation via the link here:
Admission to Webinar is free of charge and on first-come-first-serve basis.
Attendance certificate will be provided upon request.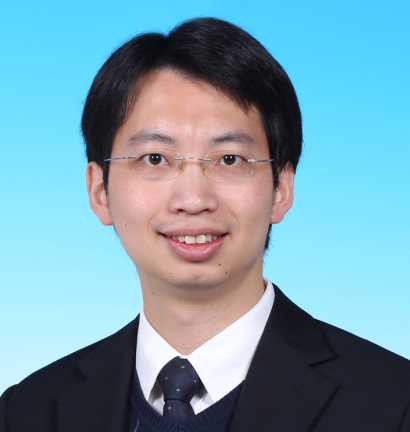 Professor Jack Cheng
is currently a Professor and Associate Head in Civil and Environmental Engineering, Director of BIM Lab, Director of RFID Center, and Associate Director of GREAT Smart Cities Institute at the Hong Kong University of Science and Technology (HKUST).
He obtained his PhD degree in Civil Engineering from Stanford University. His research interests include BIM, 3D GIS, Internet of Things (IoT), artificial intelligence, computer vision, construction robotics, construction and facility management, green buildings, and smart construction. Besides obtaining research funding from RGC and ITF, he has been commissioned by a number of government departments and industry partners to conduct various applied research projects. He has co-authored over 250 international journal and conference publications.
He is currently the Chairperson of Hong Kong Construction Industry Council (CIC) BIM Standards Task Force, Honorary Treasurer of Hong Kong Institute of Building Information Modeling (HKIBIM), Director of Hong Kong Green Building Council (HKGBC), Member of the BIM Committee and the Construction Digitalization Committee at CIC, Immediate Past President of American Society of Civil Engineers (ASCE) Greater China Section, Immediate Past Chairman of Autodesk Industry Advisory Board (AIAB), Alternate Director of Hong Kong R&D Center for LSCM, and Editorial Board Member of several international journals. He is a Fellow Member of HKICBIM, Professional Member of HKIBIM, CIC Certified BIM Manager (CCBM), and a Certified Carbon Auditor Professional (CAP). He has received the Construction Industry Outstanding Person Award in 2019 and Young BIMer of the Year in 2014 from CIC.
I
r. David YAU,
BSc(Hons), MSc, CEng, FICE, FHKIVM, MIPPP, MHKIE, RPE(Civil), MHKIBIM, CbSHK, BEAM Pro
David is the Council Member of IPPP. He is currently one of the Chairman of the Assessment Sub-Committee at BEAM Society Limited and IA Chairman of BEAM Expert Panel. He has been a Past Chairman of buildingSMART Hong Kong, Past Chairman of Autodesk Industry Advisory Board, Past Committee Member of Association for Project Management (Hong Kong Branch) and Past President of Hong Kong Institute of Value Management.
David graduated with degrees in Engineering from the Universities of Leicester and Leeds respectively and is a Chartered Civil Engineer and Fellow of ICE with over 35 years' experience in property development, project management and civil engineering fields.