The Belt and Road Global Forum Annual Roundtable on 15 September 2023, HKCEC, Hong Kong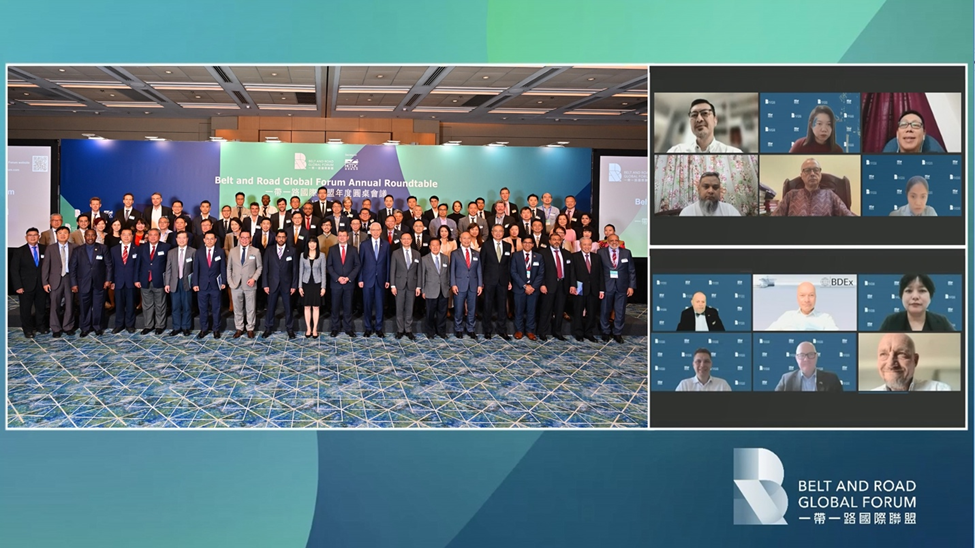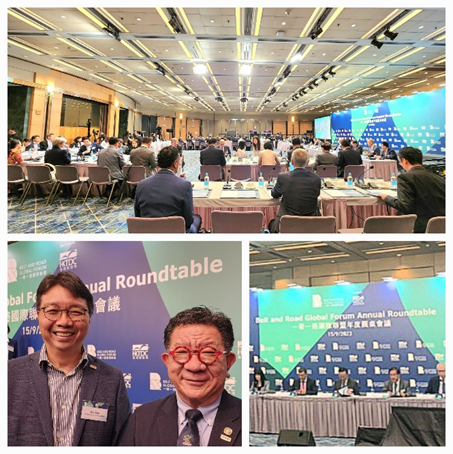 The Belt and Road Global Forum Annual Roundtable, jointly organized by the Government of the Hong Kong Special Administrative Region and the Hong Kong Trade Development Council, was held on 15 September 2023 at the Hong Kong Convention and Exhibition Centre following the Belt and Road Summit held on 13 – 14 September 2023.
The Global Forum is a non-profit alliance which aims to support the advancement of the Belt and Road Initiative by bringing together Hong Kong, Mainland China and international organizations and associations to share information, interact and explore business collaboration through Hong Kong. IPPP is one of the 176 member associations and is entitled to share and exchange market intelligence and insights on Belt and Road through an exclusive online platform provided by the Secretariat.
The Roundtable is the highlighted activity of the Belt and Road Global Forum that enables Global Forum Members to gather and discuss the related potential opportunities on sustainable development across industries and regions. This year, the Annual Roundtable has stimulated many fruitful discussions amongst more than 110 member representatives from 30 countries and regions. Topics discussed amongst other included Reshaping Economic Landscape through Enhanced Collaboration and how Hong Kong can optimize its roles as a "super-connector" and trade transit hub to achieve high-quality development and capture the enormous economic opportunities arising from these mega trade blocs - RCEP, GBA and Belt and Road countries.
Ms. Margaret Fong, Executive Director of Hong Kong Trade Development Council delivered the Opening Address. IPPP HK Chairman and the Session was moderated by Mr. Andrew Weir, Co-convenor, RCEP Task Force on Trade and Investment, HKTDC Belt and Road & Greater Bay
Area Committee.
Our Chairman, Mr. Billy Tam and Vice-chairman, Mr. Francis Sootoo, attended the Roundtable and promoted PPP to business partners and connected with potential partners who share the same interests in promoting PPP.
Date of Press Release – 28th September 2023