The 8th Belt and Road Summit 11-15 September 2023, HKCEC, Hong Kong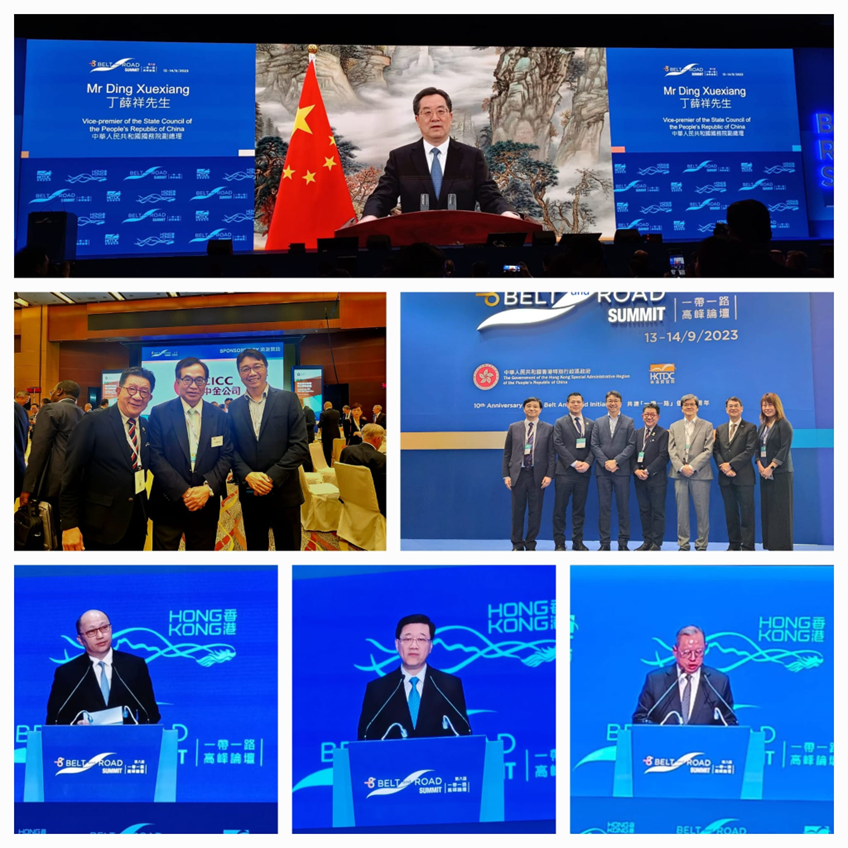 The 8th Belt and Road Summit, jointly organized by the Government of the Hong Kong Special Administrative Region (HKSAR) and the Hong Kong Trade Development Council (HKTDC), was held on 13 – 14 September 2023 at the Hong Kong Convention and Exhibition Centre (HKCEC). This year we mark 10 years of the Belt and Road Initiative (BRI). The Summit attracted some 6,000 participants from around the world and brought together some 90 government officials and business leaders from more than 70 countries and regions along the Belt and Road. This year summit resulted in the signing of 21 memoranda of understanding (MoUs).
The Opening Ceremony of the Summit started with Mr. Ding Xuexiang, Vice Premier of the State Council of the People's Republic of China delivering a video keynote speech, followed by the Opening Address by Mr. John Lee, Chief Executive of the HKSAR, and Dr Peter K N Lam, Chairman of the HKTDC, delivering a Welcoming Speech.
IPPP HK supported the event with a delegation led by our Chairman, Mr. Billy Tam, Vice-chairmen, Prof Steven Lai and Mr. Francis Sootoo, Our Honorary Advisor, Prof MW Chan, Council Members – Mr. YM Yeung, Mr. David Yau, Ms Christine Wong. During the two days event, we managed to meet with new business partners and collaborators to promote PPP and EGS, ESBN and other infrastructure development fundings aspects.
During the Network Luncheon, we also met one of our Honorary Advisor Ir Dr the Hon LO Wai Kwok, SBS, MH, JP.
Date of Press Release – 28th September 2023