IPPP Update
Round Table Discussion between IPPP HK and Real Estates Indonesia Delegation
on the National Development Planning ( Bappenas) of Smart City
and Indonesia Affordable Housing solutions
Friday 14 April 2023, HKTDC, Hong Kong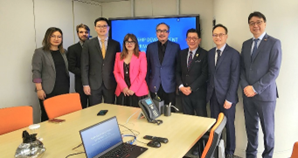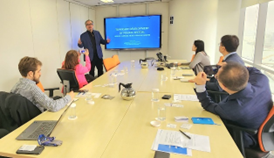 Our Chairman, Mr. Billy Tam, and Vice-chairman, Mr. Francis Sootoo, attended a Round Table Discussion between IPPP HK and Real Estates Indonesia Delegation on the National Development Planning
(Bappenas) of Smart City and Indonesia Affordable Housing solutions on Friday 14 June 2023 at HKTDC, Hong Kong was hosted by HKTDC and chaired by Mr. Francis Sootoo. This Round Table discussion is a follow up of the MoU signed between IPPP HK and REI in January 2023 during the Asia Financial Forum.
Mr. Rusmin Lawin gave a brief presentation on the latest development of the Affordable Housing Solutions and Ministry of National Development Planning ( Bappenas) to revisit the master plan of 40 potential cities for Smart City Developments.
After the presentation, the Round Table Discussion included with brief introduction from Representatives of the various Firms attended to share their company experience and latest solutions.
Overseas Delegation participated in the Roundtable included Mr. Ruswin Lawin, Ambassador of REI and Dr Alina Aeby, President of Silicon Valley Proptech Association.
IPPPHK participants attended in person included our Chairman, Billy Tam, our Vice Chairmen Francis Sootoo.
Other participants included Mr Felix Li, Director of Farrells, Mr Tolme Gomes, Council Member, Smart City Consortium, and Ms. Rainie Pa, Managing Director of Proptech Association HK.